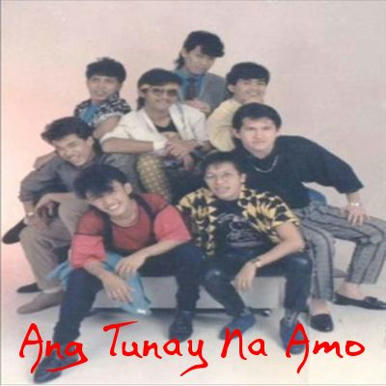 Enlarge this image
Reduce this image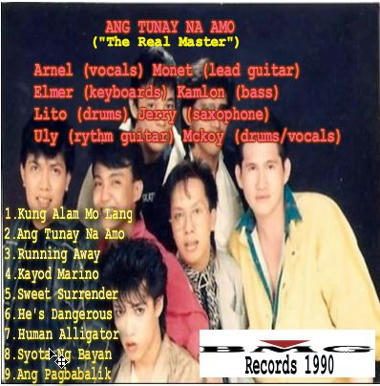 ---------------------------------------------------------------------
Tunay Na Amo - Ang Tunay Na Amo
---------------------------------------------------------------------
Artist...............: Tunay Na Amo
Album................: Ang Tunay Na Amo
Genre................: Alternative
Source...............: CD
Year.................: 1990
Ripper...............: Rosoft Audio Tools Release 3.1.1, Limited Edition & Benq CRW2410A
Codec................: FhG
Version..............: MPEG 1 Layer III
Quality..............: CBR 192, (avg. bitrate: 192kbps)
Channels.............: Joint Stereo / 44100 hz
Tags.................: ID3 v1.1, ID3 v2.3
Ripped by............: boyheart on 5/22/2010
Posted by............: boyheart on 5/22/2010
News Server..........: primaltools.com
News Group(s)........: alt.binaries.sounds.mp3.alternative-rock
Included.............: NFO, SFV, PLS, M3U, LOG, PAR, CUE
Covers...............: Front Back
---------------------------------------------------------------------
Tracklisting
---------------------------------------------------------------------
1. (00:04:30) Tunay Na Amo - Kung Alam Mo Lang
2. (00:04:19) Tunay Na Amo - AngTunay Na Amo
3. (00:04:35) Tunay Na Amo - Running Away
4. (00:03:56) Tunay Na Amo - Kayod Marino
5. (00:03:42) Tunay Na Amo - Sweet Surrender
6. (00:03:28) Tunay Na Amo - He's Dangerous
7. (00:02:50) Tunay Na Amo - Human Alligator
8. (00:03:55) Tunay Na Amo - Syota Ng Bayan
9. (00:03:14) Tunay Na Amo - Ang Pagbabalik
Playing Time.........: 00:34:29
Total Size...........: 48.01 MB
NFO generated on.....: 5/22/2010 10:30:05 AM
ANG TUNAY NA AMO
Arnel (vocals) Monet (lead guitar)
Elmer (keyboards) Kamlon (bass)
Lito (drums) Joey (saxophone)
Uly (rythm guitar) Mckoy (drums/ vocals)
This occurred prior to the release of Amo's one-and-only album released in 1990
titled Ang Tunay na Amo ("The Real Master") on BMG records which spawned
one popular radio hit called "Running Away". (The song was popularized again in
This occurred prior to the release of Amo's one-and-only album released in
1990 titled Ang Tunay na Amo ("The Real Master") on BMG records which
spawned one popular radio hit called "Running Away".
(The song was popularized again in 2006 by another Filipino artist Erik Santos,
who won an American Idol type Filipino TV show, Star In A Million.) T
he remaining members of Amo went on to become "The Boss Band",
while Pineda's band, New Age, played regularly at Fire and Rain in
( A WORD FROM JOEY)
Hello echelascp, this is Joey Nuguid from Ang Tunay Na Amo.
Thanks for posting our song, it's really an honour.
Arnel Pineda and the others resigned from AMO on Feb 14 1990.